Global Brand Style Guide

___
Role: Producer + Fashion Direction

Creative Direction: Nickelodeon Brand Design Team

___

Design Process
Years ago, I was part of the Nickelodeon Brand team that created the Nickelodeon Orange Book. This Brand Identity bible served as the Global Style Guide. It was an awesome project and we won the AIGA Year in Design Brand Identity Award.
I cast, styled and produced the Brand Photo Shoot featuring 30 kids:
The Orange Book inspired Event design, such as Toy Fair, Licensing Show and Upfront. It also served as brand guidelines for Marketing Campaigns, On-Air, Consumer Products, etc.
We got hands-on when designing new Nick 'splats'...splattering paint on paper:
It was so fun to play with splats in tactile ways (this is me with clay on photocopier).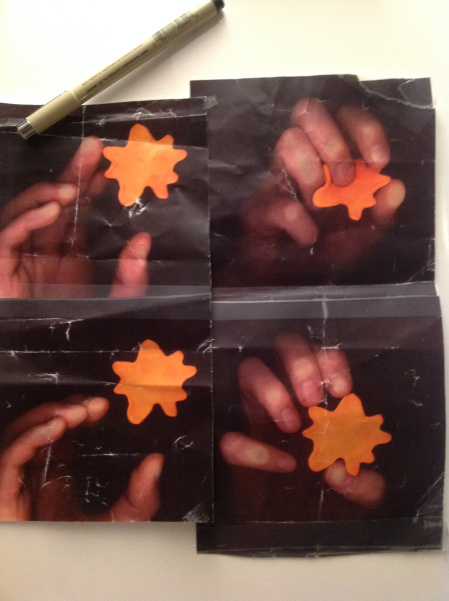 We later brainstormed how to bring the splat to life.
Here's my ripped paper test…
…which inspired our Animation Director's paper splat:
I love Canada Geese and wanted to see Nick splats in flight, so I sketched it out…
Here is a test animated by Ben Yonda.
Here are more Nick splat experiments that I concepted and stop-motion animated: